New interface!
Sunday 8 June 2014 at 17:29
Hi everybody,
We are happy to annouce you a new interface for supported software.
How does it work?
That's simple! You just need to go the Supported software. page

You'll have access to all PlayOnLinux and PlayOnMac supported software. By clicking on the name of a program, you'll be able to see informations, and feedback of other members.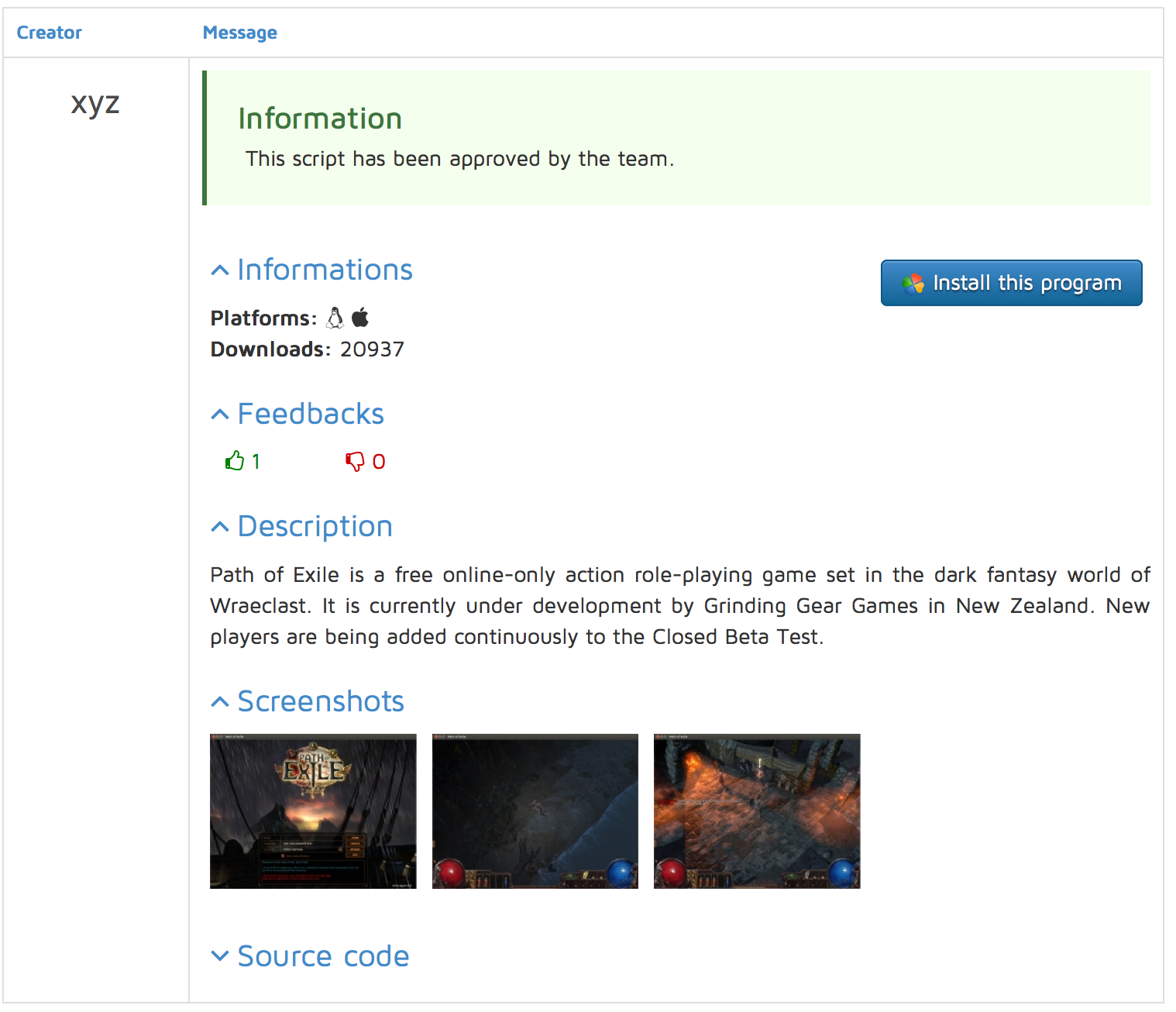 You'll also be able to install any program directly from the website :

Contribute improving PlayOnLinux and PlayOnMac
If you want to help us to improve our program, it is even more simple than before! Just look for the following button:

You'll be able to contribute in different ways:
With a simple feedback
The interface asks you if yes or no the program runs smoothly for you. If you want to give more details, you can always write a comment:
By improving the code of the installer
If you want to help us to improve the compatibility, feel free to read the documentation and to propose a new version of the installer. The other members will be able to test your version and to give you feedbacks.