Sunday 25 December 2016 at 23:15 (4 comments)
Hi everyone!
We wish you a Merry Christmas and a Happy New Year!
We are aware that we did not give a lot of news this year and we are verry sorry for that. However, we are coming in 2017 with a lot of new stuff.
We are proud to annouce that we have a first working version of PlayOnLinux 5 with a strong architecture.  You'll hear about this very soon. To keep you patienting, here is a small video:
Sunday 3 January 2016 at 16:14 (7 comments)

PlayOnLinux and PlayOnMac 4.2.10 are now released. Here is the changelog:
Wine 1.8 staging is now the default wine version on OSX. The build process has been improved thanks to wine-staging team so that the compiler supports ms_hook_prologue, allowing function hotpatching. This should improve the compatibility of some applications like Steam.
Some wine staging instructions have been added so that they are fully supported by the scripts.
The wineprefix tab in the configuration panel has been improved.
Enjoy!
Thursday 10 September 2015 at 18:51 (29 comments)
Hi everybody,
I'm writing this post to give some news about PlayOnLinux v5.
First of all, the developement is rather going well. It takes quite a lot of time because we have to maintain PlayOnLinux 4 and the servers at the same time, and a lot of work remains to be done. This is why it is not possible to give an ETA for the release. However, I can show you what is done so far.
User interface
I guess that this is one of the topic that will concern you the most. A good news is that the application is designed to be totally decoupled from PlayOnLinux core. Basically, it means that we can end up with several interface implementtion without changing the core (containing most features)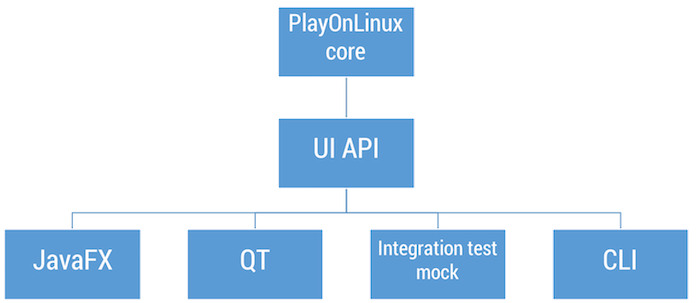 JavaFX interface
This is the main reference interface. This interface is supported on Linux and on OSX. We are trying to spend time to make it as user friendly as possible to avoid any confusion.
Here are some screenshot of the current version: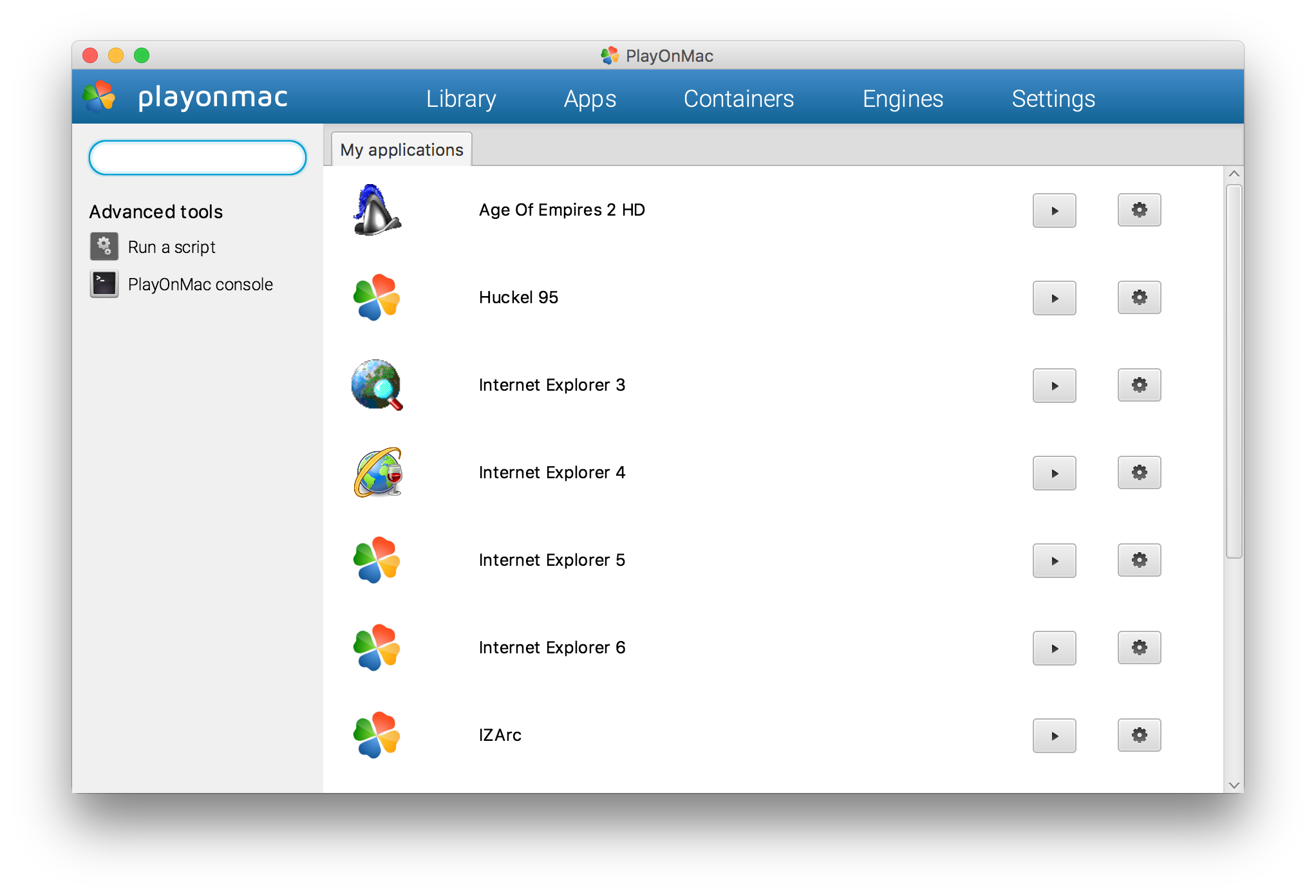 Installed applications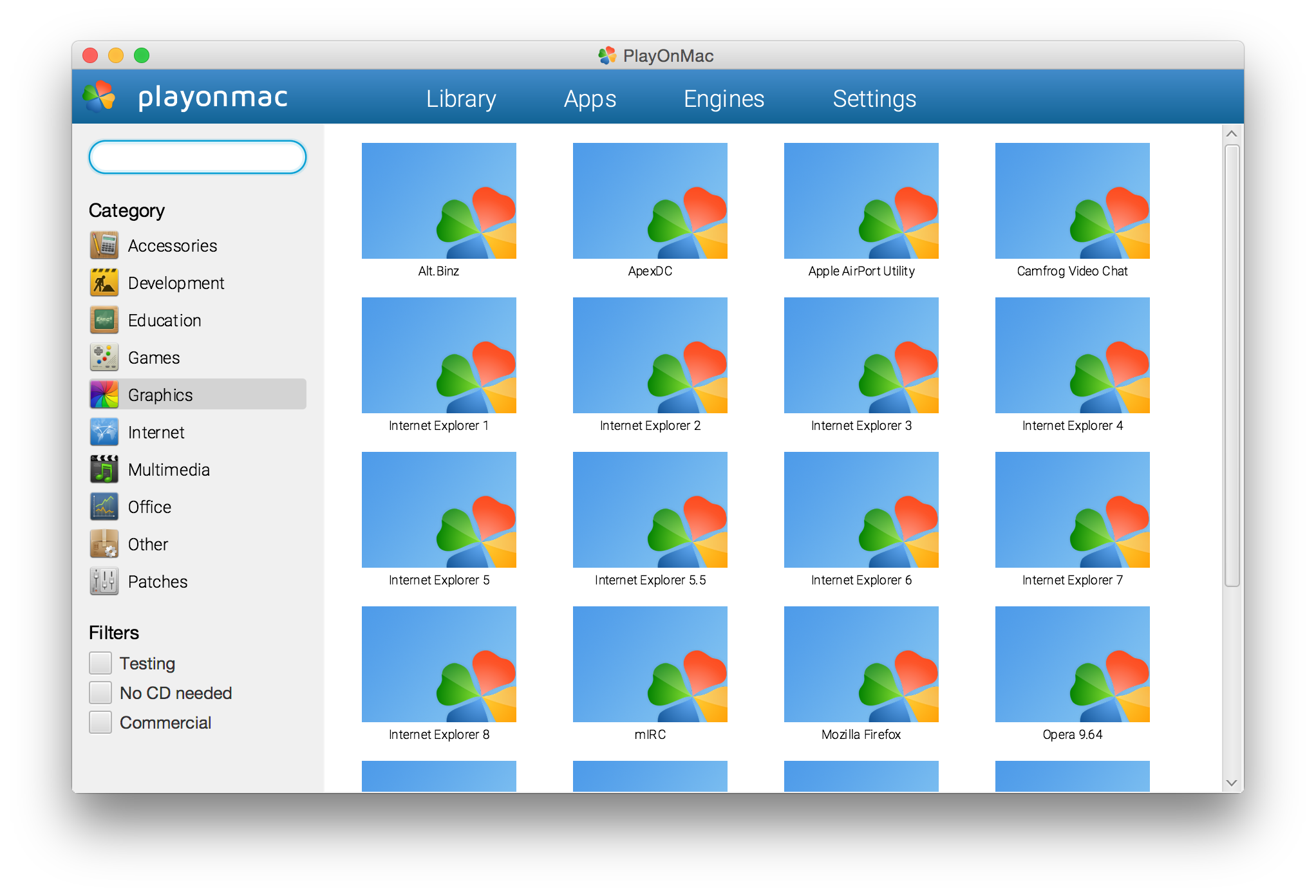 Available applications. (We want to replace POL logos by something unique for each program)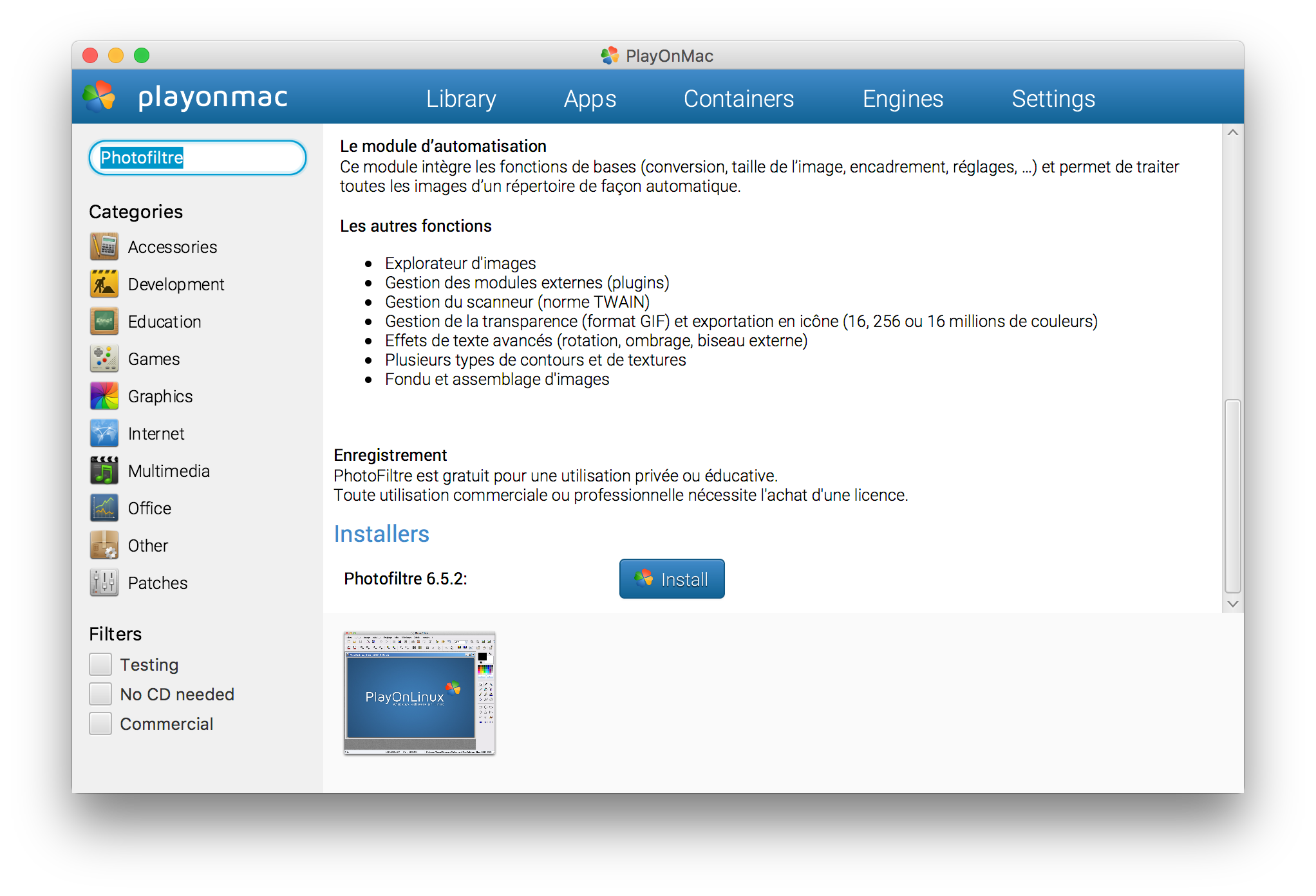 Available applications: Description of an installer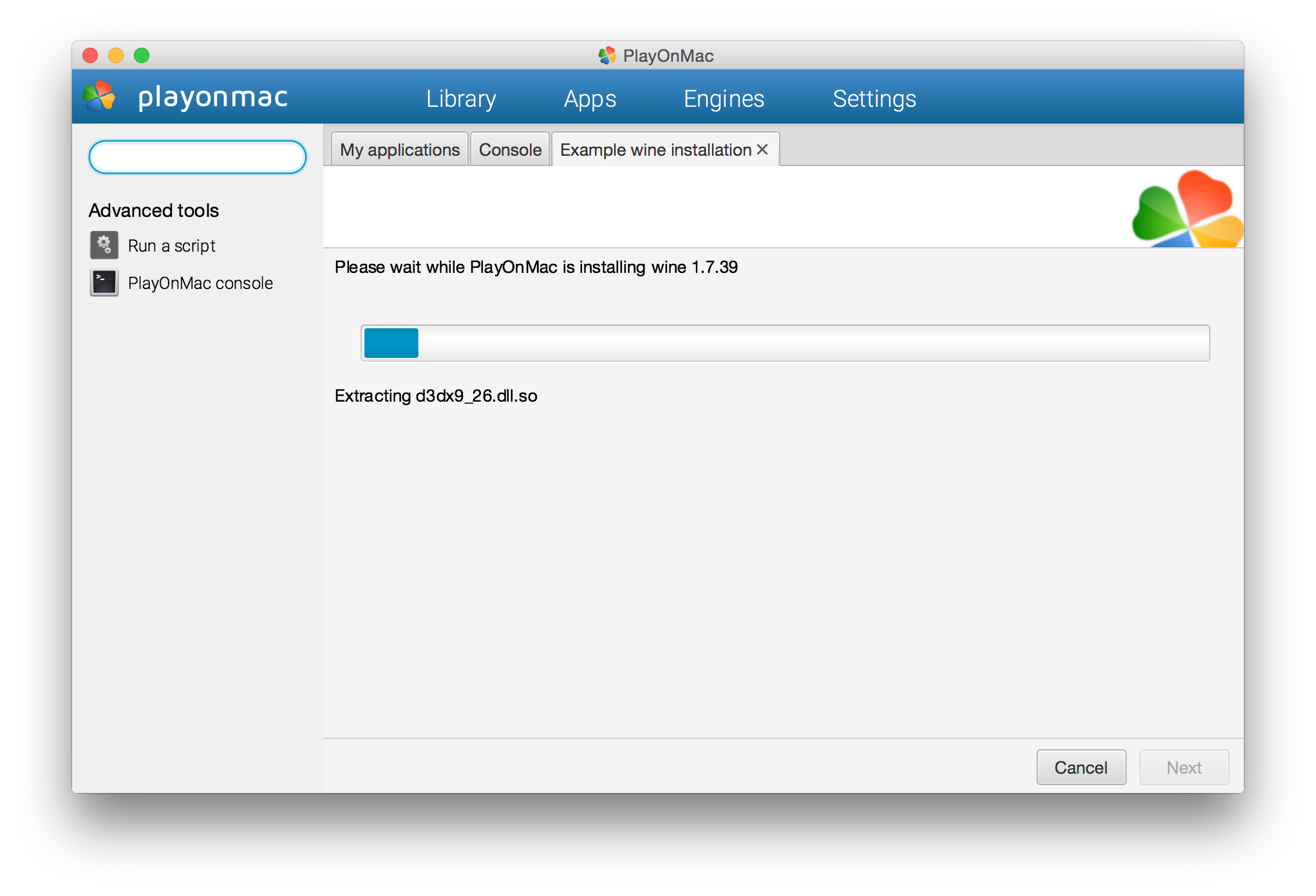 This is a script installing a version of wine (1.7.39)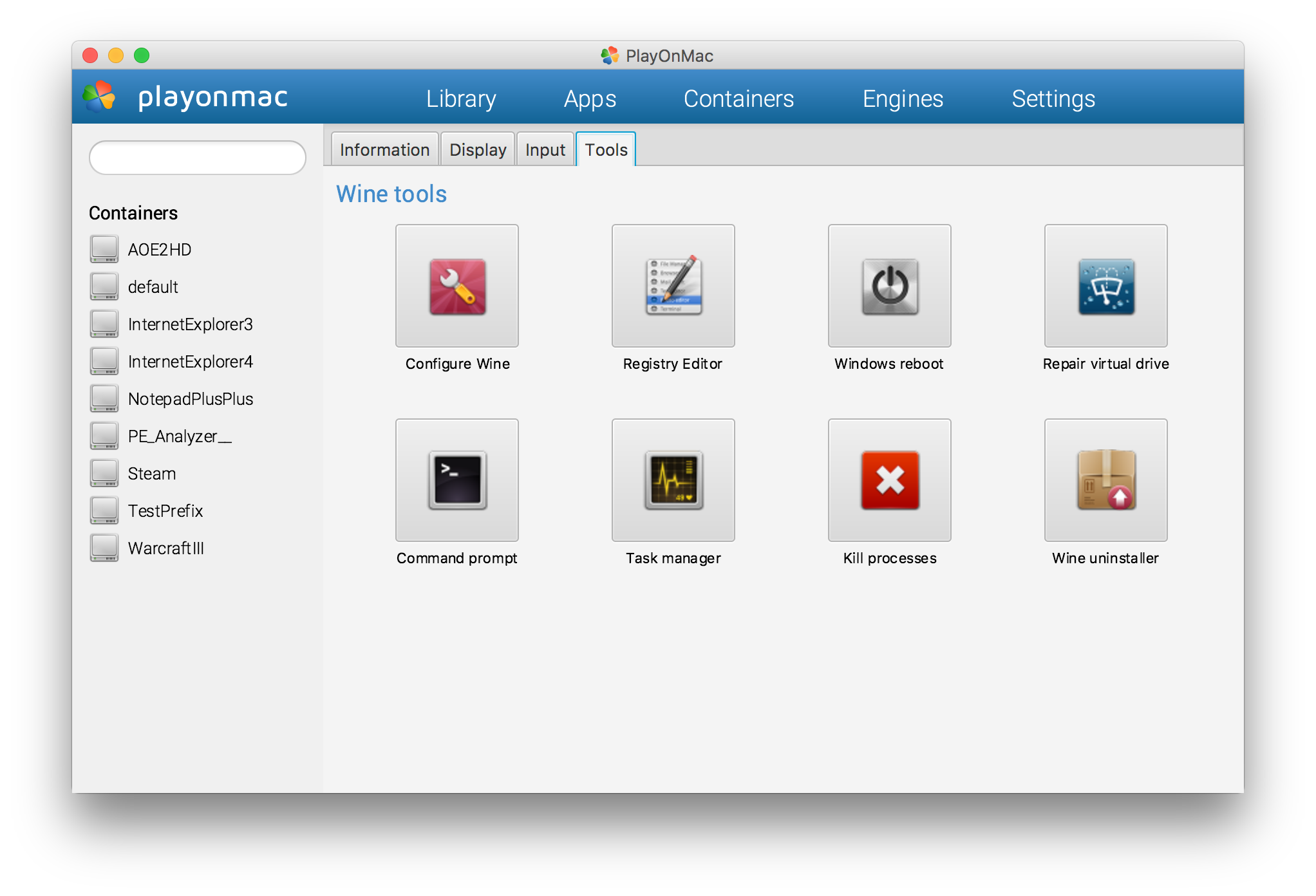 Future configuration window
QT Interface
We are also aware that some of you do not really like the idea of having a non native interface. This is why some effort are put in the implementation of a QT interface. (This developement is mostly done by seijikun, a big thank to him).
This interface aims to be as close as possible to PlayOnLinux 4 current interface.
The QT interface is not fully implemented at all for the moment, I'm personally putting some effort in implementing the core features, so I do not have a lot of time to help seijkun. But still, here is a screenshot so that you can have an idea.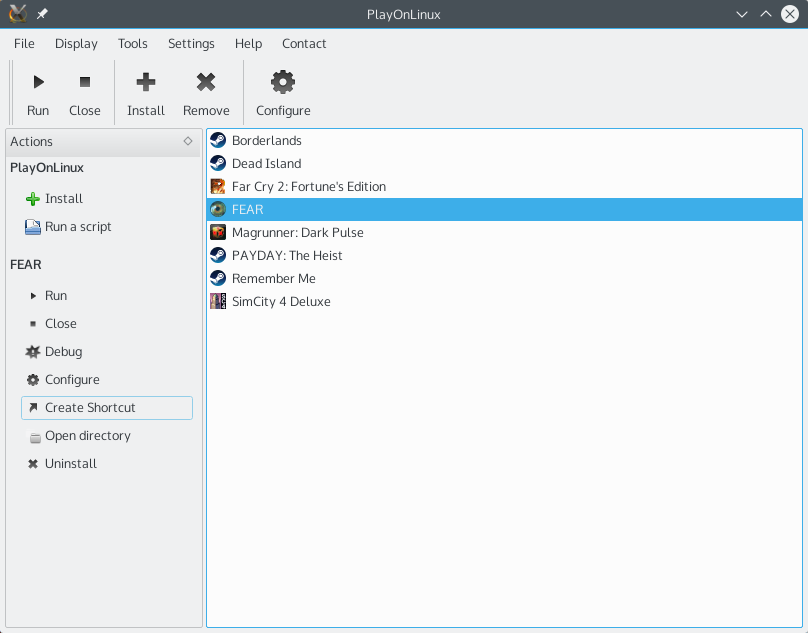 CLI interface
The CLI interface is not implemented yet at all. We want, on the long run to be able to run PlayOnLinux from the command line.
Integration test mock interface
This interface allows us to run automated test. I'll talk about this in a short paragraph.
Scripting
Introducing templates
The scripts (or installers) are written in Python. Basically, it will give to the scriptors as much liberty as they have in PlayOnLinux 4. However, we are also going to support a new concept: Installers templates.
Installers templates are reusable scripts. For example, we will write one script for all Source games.
A more complex example would look like this: 
(Yes some games are natively available on Linux, but it is just for the example ;-))
With this example, the Diablo III script would be "complex", like current scripts, but Half-Life script would look like this:

class HalfLife(WineSteamInstaller):
    title = "Half-Life"
    prefix = "Prefix"
    wineversion = "1.7.34"
    steamId = 130
    packages = ["package1", "package2"]
The choice of the base template is made by the scriptor.
New tools
We have integrated a Python console inside the application so that scriptors can test PlayOnLinux framework (Sorry for the quality):
Performances
Memory consumption
In terms of memory, PlayOnLinux 5 seems to use a little more memory than PlayOnLinux 4.
It is expected because contrary to PlayOnLinux 4, everything us running in a single multi-threaded process. PlayOnLinux 4 is creating a lot of processes, making memory measurement very hard, and wasting a lot of resources.
Interface performances
We've run some benchmark to compare interface performances. PlayOnLinux 5 is running way faster. In fact, it was impossible to script a smooth progressbar with PlayOnLinux 4 because the wizard was responding too slow. To measure the responsiveness of the interface, we compare the time required to show 1000 messages in a wizard.
Here are the results (lower is better):
And a video highlighting the difference:
https://www.youtube.com/watch?v=b57JIFCQg54 (PlayOnLinux is the window on the right)
Testing
Automated testing is part of the code quality. With the new application design, we can run automated tests on a daily basis to detect breaks (in script, or in PlayOnLinux itself). So far, we have written three integration tests:
We also write unit tests for non UI classes.
I think that this is all I have to present for the moment. If you have any question, feel free to comment. I will edit the news if I find anything else.
Cheers,
Tuesday 19 May 2015 at 22:17 (173 comments)
Hi everybody!
As some of you have heard about it, we are seriously thinking about the future version of PlayOnLinux (a.k.a. PlayOnLinux 5.  The version 4 has a long history and the code contains stuff that makes it very hard to maintain. We really need to have a more stable version if we want to continue to give you the best. If we continue working on PlayOnLinux v4 we are assuming that:
PlayOnLinux will no longer have new features
PlayOnLinux may become completely broken one day
In this piece of news, I'm going to explain the option we prefer, why are we prefering it and also we are going to ask you if you agree or not.
Please read the whole article before complaining, trolling. It is a really important topic! Once you have read everything and you understand the problem, fell free to send comments and to vote.
As many of you may have heard, we are seriously thinking about switching from Python to Java. I perfectly understand some concerns and to be honest, I was the first to criticize Java even few months ago.
However there are several reasons that let us think that Java is the right choice for us:
Portability: We want PlayOnLinux to be accessible on Linux, FreeBSD, OpenBSD, Mac, ... and why not, being prepared to run on ARM/Android devices later.
Maintenability

Java do a lot of things to force developers to do things great
Java is statically typed. It is a lot easier to do simple task like refactoring, code-checking, ...
I have recently discovered the tools that exists Java to measure the code quality and the technical debt and to be honest, it is just impressive. You may have a look at this end of this news (SonarQube)

Contributions

We've noticed that there were hardly any contribution for PlayOnLinux v4 and we target to make some really infrastructure and guidelines so that everyone contribute. (See "infrastructure" paragraph at the end of this news)
PlayOnLinux is a lot more complex than just a GUI for wine. It is mainly a set of tools allowing you to write very powerful scripts. That is why it is a little more complicated than just a GUI for wine.
Responses to the main concerns
I don't want to install Oracle JDK or any closed program on my computer
We are going to guarantee you that PlayOnLinux v5 is compatible with OpenJDK JRE 8 (GPLv2)
PlayOnLinux will become very slow because Java is very slow
I can ensure you that this is wrong.
Java is a lot faster than Python in general (http://benchmarksgame.alioth.debian.org/u64q/python.html). Moreover, the v4 branch has a lot of non optimal code. The tests we have already done with Java is showing us than what we have developed so fare behave a lot faster that PlayOnLinux 4. To be honest, there is only one drawback: the JVM takes a little more time to start than the python interpreter.
You should have used QT! That makes more sense.
You may be right, but I'm talking about the language here, not about the graphical interface. So far, we've started to work with OpenJFX:
It is Open Source
It is customisable with some CSS
It supports GPU acceleration
We could support different skins for PlayOnLinux or imagine a Steam-Like interface. Everything is possible!
It is portable
Drawbacks
It may not be fully integrated with your Desktop theme
However, the design of PlayOnLinux v5 perfectly allows to implement several user interface and let users chose the one they want. So it is perfectly possible to implement a QT interface with QTJambi for example: http://en.wikipedia.org/wiki/Qt_Jambi. (But it is not a priority. A command line interface is more important)
Java applications are ugly, not integrated to the system.
See the last paragraph
Java is insecure, there are so many security patches
The reason for that is that Java also has a "sandbox" mod which is often used to allow browser to execute some Java code without the approval of the user. This sandbox feature has been broken in the past, and is most intended for the browser plugin. We do not want to run PlayOnLinux on your web browser, so that's fine if you do not want to install the browser extension.
Proposal of a new design
A image is better to start. We plan to replace bash script with python scripts.
Python scripts will be directly run by Java (yes it is possible thanks to Jython!).
We are going to get a small part of PlayOnLinux v4 code just for backward compatibility (after some cleanup of course)
A lot of effort are going to be made to ensure the good quality of the code.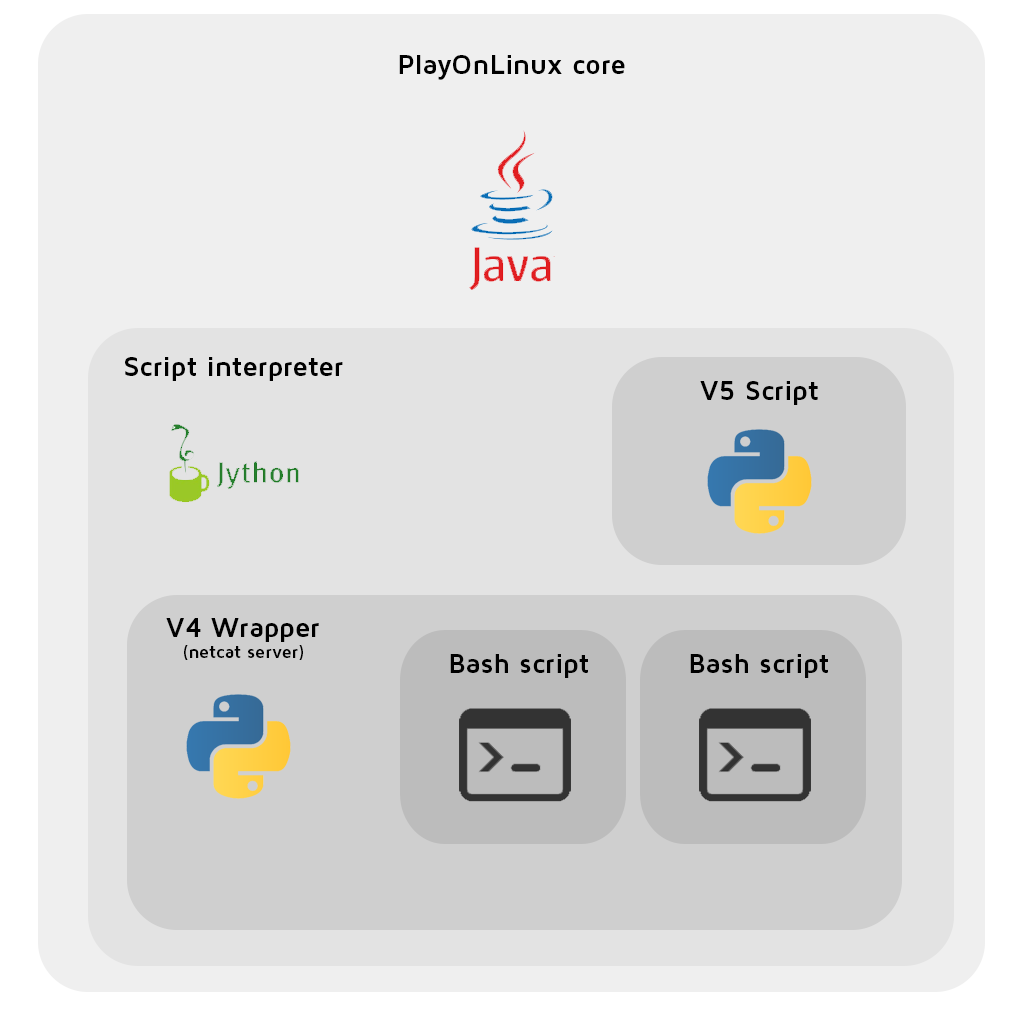 So you plan to run Wine inside Bash inside python inside Java :-O.
Of course not, that is where Jython comes. Jython is not using your system python at all! In fact it is a library that compile your python code into Java class on runtime. Basically, it means than it can just run your python script directly on the Java Virtual Machine without depending on Python. In fact, there will be less layer than there are today because the scripts will be able to execute Java codes directly without needing to create any sockets or other stuff like that.
Tasks that have already been done so far
Infrastructure
We have set up two tools:
Jenkins (http://www.playonlinux.org:8080). This tool will periodically run unit tests to be sure that the code stays in a stable state
SonarQube (http://www.playonlinux.org:9000). This tool will periodically scan the whole code to measure its quality. It is a really powerful tool that is giving us precious advice.
Programing
We have developed the following component as a proof of concept. If you agree with us, we are going to continue on that way to be able to propose you the best version of PlayOnLinux in the next few months.
PlayOnLinux core

Dependency injection
Unit test

PlayOnLinux core script management (all keywords are not yet implemented though)

PlayOnLinux Python script compatibility
PlayOnLinux Legacy (v4) script compatiblity
Script exemples

Install window (with remote downloading)
Other important stuff

GPG Script signature check
Complete wine registry parser (it means that you are going to be able to browse the registry with a very few line of script)
Wine management: Create a prefix with a progressbar, ...
Filesystem management (Copy with progressbar, download with progressbar)
Conclusion
So far, I'm pretty confident that this version can perform a lot better than v4.
The core we have is a lot faster
The scripts are smoother
We have a really clean code (for the moment at least)
We have a really clean infrastructure
Some external people have already shown interest in contributing to v5 code (by sending small patches)
However, I want to have your opinion about this choice. Please send the most comment as you can and talk freely. Please provide arguments with your commentary so that we can progress.
Now the time has come to comment! 
Fell free to comment here
Wednesday 13 May 2015 at 17:28 (0 comments)
Development has been picking up steam lately, and as such, we are proud to release PlayOnLinux & PlayOnMac 4.2.8. You can download it here:
https://www.playonlinux.com/en/download.html
Here is the changelog for this release:
Feature freeze has been declared for POL 4.x, so this changelog should contain only bug fixes
checkVersionUse(): don't assume cfg files have any order
manual installation: component installation bugfix ($IFS not restored correctly)
POL_OpenShell: call POL_Wine_AutoSetVersionEnv in all cases, to set $PATH (#5062)
Fix consecutive shortcut creations
POL_Wine_SetVideoDriver bugfix, device IDs were not inserted as DWORDs
Enjoy!
Monday 20 April 2015 at 22:37 (1 comments)

Hi all, we are proud to announce the 4.2.7 release of PlayOnLinux/PlayOnMac!
Among the visible changes, first a regression fix: "Install non-listed applications" should now be visible all the time, even while the list of install scripts is being updated:
During installations, a small (i) information icon was already showing up at the bottom of the wizard window for scripts that use POL_SetupWindow_SetID; Clicking on it would lead users to the script page on the web site. For scripts that support the embedded debugger (scripts that use POL_Debug_Init), there will now also be a second icon next to it to open the debugger window to show the installation log: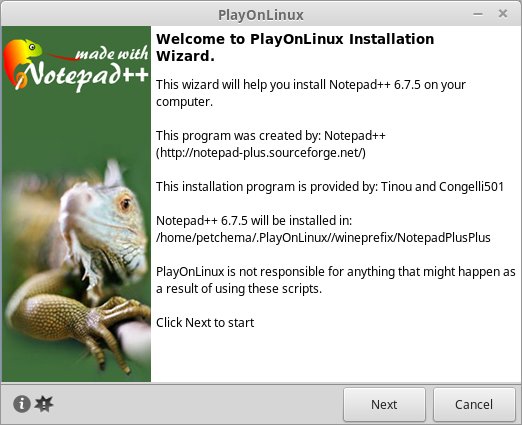 PlayOnLinux would display important informations at the beginning of the first installation, but not show them again so you don't have to click thru them with each installation. It will now display those informations until you click "Don't remember me" (after actually reading the messages of course!). This feature is also available for your own install scripts, as the new statement POL_SetupWindow_notice: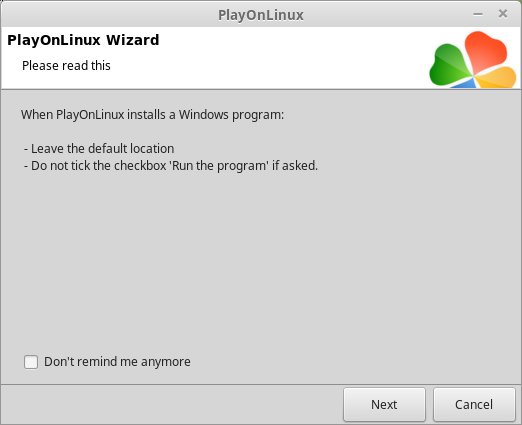 The Wine versions manager display has been changed to display a small lock (and bold text) for versions currently in use by some virtual drives, so you can more easily remove the versions that are no longer used: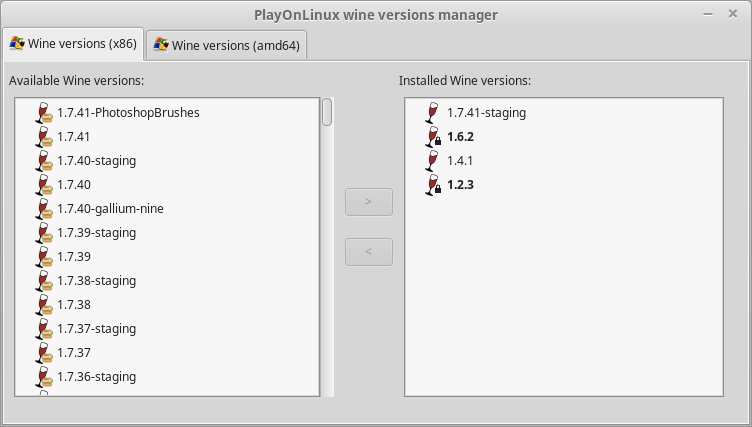 Beside that, this version also contains its share of bugfixes and code cleanups, so here's the full changelog:
* Detect and abort scripts when trying to run 64bit programs with 32bit Wine
* POL_DetectVideoCards: list VGA compatible controllers and 3D controllers (#5012)
* Add support for several other value types than REG_SZ to registry
  updating statements (#5013)
* POL_Wine_SelectPrefix: abort if no prefix name is provided
* Sort install scripts lists case insensitively (iTunes)
* Fix "hash-bang" line in shortcuts so they're actually executable
* Deprecate the usage of $REPERTOIRE in PlayOnLinux own code
* Translate remaining french comments and identifiers in Bash code
* Improve POL_Wine_PrefixDelete to remove ancillary resources (shortcuts, icons,...)
* Wine versions manager: attributes tell apart used versions instead of
  unused versions; Add an extra warning when about to remove a version in use
* Avoid Python detection loops
* Display wx version found
* Fix Settings > Internet menu (#4989, thanks to rupert)
* Workaround for Wine bug #37575 (#5023)
* Improve find_binary function and make it public as POL_System_find_file
* Add support for .lnk, .bat and .cmd files to POL_Shortcut and POL_SetupWindow_shortcut_creator
* Added an icon to open the debugger from the installation wizard when
  POL_Debug_Init has been called (#4948)
* Implement POL_SetupWindow_notice to display important messages, but
  allow the user to acknowledge them once and for all ("Don't remind me") (#2036)
* POL_OpenShell (Configure > Misc > Open a shell) bug fixes
* Add a warning when OpenGL autotests are missing (user support)
* Make sure "Install non-listed application" link is always visible in
  install window
* POL_SetupWindow_cdrom: don't suggest "*" when no CDROM has been found
* Remove use of remaining os.system() calls (less overhead, less quoting nightmare)
* Use os.kill() instead of shell command
* Use of "exec" to avoid some useless extra Bash processes
* polconfigurator interface cleanup (no risk of translation breakage)
Enjoy!
Monday 23 March 2015 at 17:23 (6 comments)
We now have Wine-Staging WineBuilds in our repository, available to use through PlayOnLinux and PlayOnMac. We have been working extensively with a few members of the Wine-Staging team over the last couple of weeks to help make this possible. 
Please, feel free to test out these new versions from the Manage Wine Versions menu in POL/POM, and please report issues that you have with the builds to our team. They have a suffix of "-staging" in the names of the Wine versions ("1.7.39-staging", etc.). 
Tuesday 3 March 2015 at 1:58 (0 comments)
So, our wiki has now been fully deployed, and is even integrated into our navigation menu. The Documentation link has been replaced with Wiki, as well as having it now direct you to the official wiki. There is far, far more information available than every before, and new info being added all of the time. 
We encourage every user to stop by and take a look at the docs again, and check back frequently. We will be adding new tips, tricks, guides, and more as much as we can. Enjoy!
Friday 27 February 2015 at 22:15 (2 comments)

Hello, Linux and Mac community! We are proud to announce the release of the newest version of PlayOnLinux and PlayOnMac. It can be downloaded here:
https://www.playonlinux.com/en/download.html
Thanks to everyone who submitted bugs and posted in the forums to help make each release better than the last.
The changelog for this 4.2.6 can be found below:
Use $ POL_TERM more Consistently, allow POL_TERM global configuration override. Beware, the carrier must terminal -T and -e options, so gnome-terminal Does not Qualify (gnome-terminal.wrapper Does though)
Add a function to compute a hash of a POL_Wine_VersionSignature Wine Package
Python version string extraction hardening (# 4895)
POL_System_PartInfo APPROBATION thru mount filesystems point INSTEAD of device (Btrfs subvolumes compatibility)
Modify bash / document_reader to pass extra arguments Unchanged ( http://www.playonmac.com/en/topic-12519-Pass_arguments_to_PDFXChange_Viewer.html )
Remove "skipped lines" messages When The debugger gets the focus back
POL_Shortcut: do not overwrite $ binary logging to Improve
mainwindow: make boxen alert child of the main window So They can not get lost behind --other windows
Prevent POL_Download_Resource clobbering $ APP_ANSWER
Critical error: wget throwing SSL error when Install Components uses wget (bug 5002)
We have also started an official Wiki page that is going to be filled to the brim with Information regarding POL/POM, Wine, scripting, and more. As of now, all current documentation has been moved to the new wiki. It is located here:
Be sure to check back there often, as there will we new info added as often as we can. 
Enjoy!
Friday 23 January 2015 at 23:41 (0 comments)
The installer for SimCity 4 Deluxe has been updated to use the newest version of Wine, as well as having added Steam support for newer purchasers of this fantastic, old-school game.

Enjoy!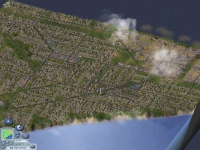 Install SimCity 4 Deluxe

Check it out here:
http://www.playonmac.com/en/app-311.html
Pages: 1 - 2 - 3 - 4 - 5 - 6 - 7 - 8 - 9 - 10 - 11 - 12 - 13 - 14 - 15 - 16 - 17 - 18 - 19 - 20 - 21 - 22 - 23 - 24 - 25 - 26 - 27 - 28 - 29 - 30 - 31 - 32 - 33 - 34 - 35 - 36 - 37 - 38 - 39 - 40 - 41 - 42 - 43 - 44 - 45 - 46 - 47 - 48