Tuesday 3 March 2015 at 1:58
So, our wiki has now been fully deployed, and is even integrated into our navigation menu. The Documentation link has been replaced with Wiki, as well as having it now direct you to the official wiki. There is far, far more information available than every before, and new info being added all of the time. 
We encourage every user to stop by and take a look at the docs again, and check back frequently. We will be adding new tips, tricks, guides, and more as much as we can. Enjoy!
Friday 27 February 2015 at 22:15

Hello, Linux and Mac community! We are proud to announce the release of the newest version of PlayOnLinux and PlayOnMac. It can be downloaded here:
https://www.playonlinux.com/en/download.html
Thanks to everyone who submitted bugs and posted in the forums to help make each release better than the last.
The changelog for this 4.2.6 can be found below:
Use $ POL_TERM more Consistently, allow POL_TERM global configuration override. Beware, the carrier must terminal -T and -e options, so gnome-terminal Does not Qualify (gnome-terminal.wrapper Does though)
Add a function to compute a hash of a POL_Wine_VersionSignature Wine Package
Python version string extraction hardening (# 4895)
POL_System_PartInfo APPROBATION thru mount filesystems point INSTEAD of device (Btrfs subvolumes compatibility)
Modify bash / document_reader to pass extra arguments Unchanged ( http://www.playonmac.com/en/topic-12519-Pass_arguments_to_PDFXChange_Viewer.html )
Remove "skipped lines" messages When The debugger gets the focus back
POL_Shortcut: do not overwrite $ binary logging to Improve
mainwindow: make boxen alert child of the main window So They can not get lost behind --other windows
Prevent POL_Download_Resource clobbering $ APP_ANSWER
Critical error: wget throwing SSL error when Install Components uses wget (bug 5002)
We have also started an official Wiki page that is going to be filled to the brim with Information regarding POL/POM, Wine, scripting, and more. As of now, all current documentation has been moved to the new wiki. It is located here:
Be sure to check back there often, as there will we new info added as often as we can. 
Enjoy!
Friday 23 January 2015 at 23:41
The installer for SimCity 4 Deluxe has been updated to use the newest version of Wine, as well as having added Steam support for newer purchasers of this fantastic, old-school game.

Enjoy!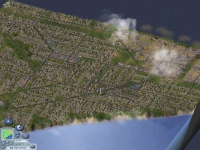 Run SimCity 4 Deluxe PlayOnLinux Script

Check it out here:
http://www.playonmac.com/en/app-311.html
Friday 9 January 2015 at 23:09
An update to the Adobe Photoshop CS6 installer has just come out that fixes the missing fonts on certain systems. If you were experiencing this issue, then you will want to delete your virtual drive for PS, and reinstall using the official installer. 
Let us know if there are further issues. Enjoy!

Run Adobe Photoshop CS6 PlayOnLinux Script
Check it out here:
http://www.playonmac.com/en/app-2316-Adobe_Photoshop_CS6.html
Thursday 8 January 2015 at 20:36
Wednesday 7 January 2015 at 22:44
Saturday 25 October 2014 at 18:21
We are now testing a script written by a team member for Adobe Photoshop CS6. So far, it has been tested as working on proprietary AMD and Nvidia drivers, but Intel chipsets seem not to work. Other than that, it seems to be running at right around native speeds. Online activation looks to be working correctly on tested systems, as well. Enjoy!

Run Adobe Photoshop CS6 PlayOnLinux Script
Check it out here:
http://www.playonmac.com/en/app-2316-Adobe_Photoshop_CS6.html
Monday 8 September 2014 at 13:36

Hi everybody,
The version 4.2.5 of PlayOnLinux and PlayOnMac are now available! Here are the main new features:
Download PlayOnLinux
Download PlayOnMac
Full changelog
Have a nice day!
Saturday 6 September 2014 at 19:44
Wine 1.7.26 is now available for PlayOnLinux and PlayOnMac!

You can read the release notes here: http://www.playonmac.com/w/wine-1.7.26

Wine builds are synchronised with PlayOnLinux and PlayOnMac wine versions manager every half hour.
You can read the build log and download the packages here: http://www.playonmac.com/wine/
Monday 25 August 2014 at 20:09
After a couple of weeks of working on it, it seems that a working installer and Wine-build are now up-to-par, and you can now run Adobe Photoshop Lightroom 5.4 and up on your Linux system. 

Run Adobe Photoshop Lightroom 5 PlayOnLinux Script
Check it out here: