Friday 2 January 2009 at 21:16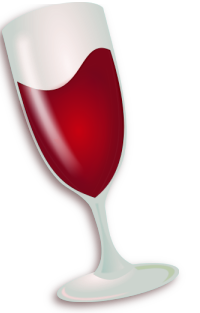 What does Wine 1.1.12 (
What is Wine?
), the latest development version, bring us:
- Some simple 64-bit apps should now run.
- Support for subpixel font rendering.
- 64-bit code generation in the IDL compiler.
- New version of the Gecko engine.
- Various bug fixes.
The detailed release note is available on
the page of the official announce
.
To download the source code or binary packages for several systems and distributions:

.
Thursday 1 January 2009 at 19:03
Playonlinux
's Staff wishes you a great and happy year of the ox

Thanks to you :
* More than 200 applications are available
* Playonlinux has been run more than 2000000 (2 million) times !!
* The most popular application is without a doubt "Internet Explorer 6" with about 15000 requests followed by "Steam" with about 14000 requests
* The less popular applications are "Sam and Max" 203, 204 and 205 with respectively 9, 7 and 9 requests !
* The most downloaded patch is "DirectX 9 : February 2005 - December 2006 patch" with more than 21000 requests.
* The "Star Wars : Knights Of The Old Republic - The Sith Lords Patch 2.01420 Français" was the least requested
* You've hit the "Refresh repositories" button more than 200000 times on the 3.x version
What happened in Playonlinux's world in 2008:
* Some members left (Zoloom, Goku, ...)
* Others joined (Toumeno, Marieuh [hi

] )
* The first version of Wine available in 2008 was the 0.9.53 version and the last was the 1.1.11 version
* New functions appeared in PlayOnLinux, others were abandonned such as the daemon function, the integrated chat, search in the installation menu ...
-Bonne année, güets nëies johr, prost Neujahr, sretna nova godina, godt nytår, feliz año nuevo, onnellista uutta vuotta, gelukkig Nieuwjaar, Beschte Wìnsch fer's neije Johr [ça c'est du lorrain Cendre

] , ath bhliain faoi mhaise, boldog új évet, selamat tahun baru, farsælt komandi ár, buon anno, laimīgu Jauno gadu, e gudd neit Joër, yangi yilingiz qutlug' bo'lsin, feliz ano novo, un an nou fericit, stastlivy novy rok, gott nytt år, šťastný nový rok, Cung Chúc Tân Xuân, честита нова година, नया साल मुबारक हो, שנה טובה, с новым годом, 新年快樂, あけましておめでとうございます
Sunday 28 December 2008 at 15:19
So what are the developers preparing for 2009? Following are the informations Scoffoni has found on the web and shared on his
blog

Here are the novelties:
- January : KDE 4.2
- February : FreeBSD 7.2
- March : Firefox 3.1, GNOME 2.26.0, Open Office 3.1, Mono 2.4, Wordpress 2.8, Frugalware 1.0 Anacreon
- April 16th : Mandriva 2009.1
- April 23rd : Ubuntu 9.04
- May 1st : OpenBSD 4.5
- May 26th : Fedora 11
- June 30th : KDE 4.3, FreeBSD 8.0
- August : Wordpress 3.0
- September : Open Suse 11.2
- October : Ubuntu 9.10
- November 1st : OpenBSD 4.6

Two other open source projects may be released in 2009
- Thunderbird 3
- Debian 5 (lenny)
If you have any info, don't hesitate to comment with a release date and a source.
Source: Philippe Scoffoni' s
blog
, and thanks to atem18 et mehd36.
by Blondvador
Friday 26 December 2008 at 20:37
Hello everyone,
If you feel like conquering the world, like smashing your enemies down mercilessly and rewrite history then
Command and Conquer Red Alert 3
is made for you. You'll play three different factions fighting in a world where history has been modified (the
nuclear bomb
never existed because Albert Einstein has been assassinated) and technologies are surprising.
For more details check out the
forum
enjoy your game

by the mojo artist GNU_Raziel
Saturday 20 December 2008 at 17:53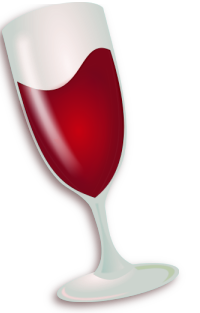 What does Wine 1.1.11, the latest development version of Wine, bring us:
- Numerous fixes for IE7 support.
- Support for 64-bit cross-compile using Mingw64.
- User interface support for crypto certificates.
- Better support for MSI installation patches.
- Various Direct3D optimizations.
- Various bug fixes.
To see detailed release's note, go to
the official announce's page
.
To download source code or binary packages for several systems and distributions:

.
Friday 12 December 2008 at 1:52
Good evening everyone,
Do you feel like a warrior? Do you wish to travel through the enchanted landscapes of the one thousands and one nights? How about kicking so evil god's butt?
Then, the new
Prince of Persia
is for you !!
You're playing a
prince
... but all you have of a prince is the title. You look like a vagrant seeking sarcastic humor who is embarked against his will in the rescue of a Kingdom by
princess Elika,
the daughter of a dark hearted king who freed
Ahriman
, the god of darkness, from his secular gaol
For more details, check out the forum
here
have a good game

by the irreplaceable GNU_Raziel
Saturday 6 December 2008 at 11:59
The development version 1.1.10 of Wine is out.
For those of you who might not know yet, Wine is a free implementation for Unix system of the Microsoft Windows' interface. All in all, it's a software that will allow you to use Microsoft's windows' programs on you Unix system.

This version brings quite a few changes
:
-Virtual memory support for the clock
-The WINAPI bug on Mac OS is fixed
-Many bug fixed for 64-bits versions
-A few more functions for GdiPlus.
-Diverse bug fixed
For more information on these fixed bugs, it's
here
The sources may be downloaded
here
To download packages compatible with your own distribution, go
here
Source :
http://www.winehq.org/
by BlondVador
Thursday 4 December 2008 at 0:51
PlayOnLinux is going
international
.
We are now looking for people loaded with
motivation
, craving to help (hum) who can
speak/write
a language that is neither French nor English.
If you're this person, that you want to help the project and are available enough to make a difference,
contact me by private message.
That's right, I am the person you should send a message to.
Me, Myself and I are in charge of the internationalization so there is no point in flooding Tinou's mailbox.
Accepting this sacred mission turned me into the meanest admin ever .... muahahaha
The Almighty Tallest
, Marieuh
Saturday 29 November 2008 at 0:31
Just as planned, here comes PlayOnLinux version 3.2. Here are the main changes:
- Removal of the IRC client (as agreed)
- Only the second part remains in the Tool menu
- All configuration tools are grouped in one program : "Configure this application" so that the user doesn't get confused. This new configurator contains: "Wine configuration", "Registry", "Advanced Wine Configuration" (if the plugin is installed), "Updating Wine Prefix", "simulate a windows reboot", "specific Configuration".
- Specific Configuration allows you to specifically configure each application (if the script allows it).
- A bug has been fixed on the Set_GLSL function (for sciptors).
- The new function POL_SetupWindow_normalprefixcreate (replaces POL_SetupWindow_prefixcreate ONLY if the latter doesn't work with this application)
- An Easter Egg

Happy download
http://www.playonmac.com/en/download.html
by Tinou
Thursday 27 November 2008 at 0:15
It has been decided after a long and lively meeting between the staff members that the IRC channel will be removed from POL 's next versions.
Why is that? you might ask. well:

-This is clearly a functionality that doesn't have much to do with POL

-Hopefully, POL users will then be encouraged to read the forum and make the effort to look for answers in pre-existent topics.

Thanking you for your understanding and loyalty,

The PlayOnLinux staff