Monday 11 February 2008 at 12:29
Available since February 8th, 2008, here is the 0.9.55 Wine's release, a free implementation of Windows on Unix.
This new release brings:
- Direct3D improvements, including driver version emulation.
- Beginnings of support for OLE objects in Richedit.
- Several fixes to the animation control.
- A bunch of fixes for regression test failures.
- Lots of bug fixes.
To see detailed release's note, go to
the official announce's page
.
To downlaod binary packages for several systems and distributions, see
HERE
.
Sunday 10 February 2008 at 19:31
Hello all,
The big boss, alias Tinou, is absent since Friday 8th of Febuary and will be back 3 weeks later.
So, he will can't answer to your private messages, thank you to send them to the others administrators.
They will take care of the web site during his absence.
Don't wait for new releases while this period but we keep working on, and when Tinou will be back we should be able to present you some stuffs ... (if everything is fine)
Have a good game, our Linux users friends.
By Zoloom
Friday 8 February 2008 at 23:11
Microsoft sold 1000 SUSE licenses for Renault??s data centers. These licenses will replace the existing Linux distributions (Debian and Red Hat).
By choosing SUSE as a solution, Renault will be spared by Microsoft. Remember, Microsoft has accused Linux for violation of more than a hundred patents last year. And the editor of Redmond said that the companies which have signed an agreement like Novell and Linspire will be protected. The car manufacturer will also benefit from the interoperability of Virtualization Tools to run Windows virtual machines on SUSE servers.
This is not the first time for Microsoft, customers such as Wall-Mart, HSBC, Siemens and BMW have already acquired Linux licenses sold by Microsoft. The gate is open and the situation is likely to change quickly. After the investment in the Open-source by IBM and Sun, it??s Microsoft's turn. The pessimists may regret the "stain" of Linux by the ??evil Microsoft??, and the risk of a second monopoly on Linux.
Source:
01net
Thursday 7 February 2008 at 23:21
Here is an information that should delight some peoples, the editor of the famous game which used to be released 11 years ago, announced the game will be released for Christmas of 2008, if every thing is fine.
The information had been corrected by the studio's editor (Scott Miller) who had precise that it could have some months of late.
About platforms, it should be available on 3 platforms, probably the PlayStation 8, the Google Computer, and the Linux Gamestation (Linux will represent a huge part of the market, Microsoft will exist only in memories (by the way, their death will be the cause of a total rewrite of the game), and Sony will release the 8th version of their Playstation), or on PS3, Xbox 360 and PC.
See the news here
By MulX
Thursday 7 February 2008 at 23:02
Hello everybody,
The 3.0.0 version of the famous free RTS in which partisans of the magic are confronting partisans of technology, was just released.
Among highlights, the so awaited LAN/Internet multi-player mode.
Keyboard shortcuts will allow you to control your troops more easily, little changes for improvements of the "Techs" had been set up, and finally some unities' names had been changed.
A real awake for the game, which stayed more than a year without update or news about a possible release.
It's more than a pleasant surprise for Linux

Official web site
How to install for Ubuntu [fr]
(Sorry, I didn't found an English one)
By Zoloom
Thursday 7 February 2008 at 22:19
Hello everybody,
It's a huge disappointment: Ubunteros will have to wait for the next release (8.10 even not yet announced) to try the new default theme which was still provided for few days ago.
Source
Despite, you can download and use themes similar to the announced mockup.
They are available here:
Wiki Artwork Ubuntu
Have a good Linux all.
By Zoloom
Tuesday 5 February 2008 at 17:34
You may have noticed a bug recently when installing a game or application: the window would disappear while the script was downloaded, and consequently the script would not run.
The bug is now fixed and you should be able to install your games normally.

Sorry for this disturbance and have agood game

.
By goku
Saturday 2 February 2008 at 20:36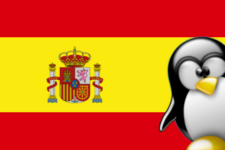 Good evening,
Today, we just crossed a new important step for PlayOnLinux's internationalization: the open up of the Hispanic part of the web site!
After their favorite software (I talk about PlayOnLinux of course

), it is now our web site that Spanish-speaking persons will can use in their native language. So welcome to them.
By the way, we want to thank
icaro581
for helping us (very quicly) in realization of this aim.
Staff searched
In order to propose the best possible experience to our Spanish-speaking users, we are looking for motivated volunteers for positions of newser and of moderator.
Here is their work:
-
Newser:
Should write news about free software and games' current events. Should obviously write perfect Spanish and be ready to propose news at least once a week.
-
Moderator:
Should keep an eye on what is said and answer or follow up talked about issues. Won't be left alone, there's a team and administrators working together. Should obviously write perfect Spanish and be ready to make the "don't write what your mother wouldn't like to read" rule respected almost everyday. This is a mighty position with the tools provided so previous experience(s) or "active and positive" participation in the POL's forum would be preferred.
Finally, I remind you that we are currently searching persons for the position of moderator but for the English web site.
Feel free to contact us if you're interested in or simply if you want more information.
Spanish staff: Tinou (via private message or via e-mail : tinou<AT>playonlinux.com)
English staff: Ghostofkendo (via private message or via e-mail : lenaindelamoria<AT>gmail.com)
Saturday 2 February 2008 at 18:35

Hello,
You were thinking only Ubuntu and other Debian-like distros were important to our eyes? It is false now!
Indeed, thanks to
Anubis
, PlayOnLinux is present (since some days yet) in the Packman repository for the openSUSE distribution.
You can verify it
HERE
.
You will find there latest versions of PlayOnLinux and PlayOnLinux-DosBox-Support packages for openSUSE 10.3, 10.2 and also SuSE 10.1 and 10.0.
To add Packman to your repository list, you can:
- Either run YaST -> Software -> Community Repositories, tick the case in front of "Packman Repository", click on "Finish" and ... that's its

- Or open a terminal, obtain the super user's rights and type the following command
zypper sa <URL> <alias>
adapting the URL depending on the nearest mirror from your country (the mirror's list is
HERE
) and the alias depending on the display name you want for Packman.
Example :
$ su
(type your root password)
# zypper sa http://packman.mirrors.skynet.be/pub/packman/suse/10.3/ Packman
To install PlayOnLinux, you can also use the "OneClickInstall" technology (only if you use openSUSE 10.3 or later). This technology is in charge of activating the required repository and choosing package(s) to be installed for you. To do it, just click on the following button:

(Your root password will be necessary)
Saturday 2 February 2008 at 15:40
Hello all,
Yesterday, in the late night, PlayOnLinux's 2.0.9 version was released.
A more variate program for this release's highlights this time:
* creer_prefixe now runs automatically fonts_to_prefixe
* Some messages previously in French by default are now in English
* Improved Microsoft fonts' support
Packages used to be available in your apt update manager if you correctly added POL's repository (cf. precious release news)
Good game all.
By Zoloom